Summer 2020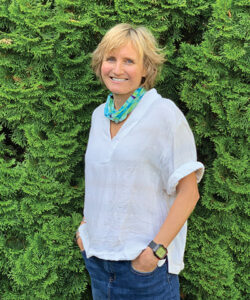 As we were putting together this summer issue, I found myself looking back to when we were doing the same with our spring issue. It was little more than three months ago, but our world has changed so much since then. That issue was filled with stories that held the promise of a full Gorge spring: the annual Gorge Artists Open Studio Tour; the re-opening of the Goldendale Observatory after a two-year renovation; a technology lab-in-a-bus making rounds to area schools; new public transportation to beloved Gorge recreation sites; wine tastings; live music and theater performances; hiking and mountain biking with kids.
Instead, we got a pandemic. Spring was canceled and, like much of the country, the Gorge went on pause.
Except, not entirely. It turns out, many people were busy helping other people to make it through. The HMB50 (Help Make Better 50) formed when some Hood River residents decided to take the PPE shortage into their own hands and make isolation gowns. Another group of can-doers launched a collective to sew cloth face masks. Hood River's Sailworks sail loft pivoted to produce face shields for health workers. Local companies, including Cardinal Glass and Innovative Composite Engineering, stepped up to design and build medical equipment for Gorge hospitals. Behind all these efforts were still more local people and businesses donating money and supplies.
There were also, of course, the frontline workers making sure our local hospitals were prepared. There were health department officials working long hours to sort through data, to keep everyone informed, to contract trace, to collect and distribute PPE, to worry about all of us.
There was a chef and his crew who decided to use the food on hand when the restaurant closed to cook meals for the staff and their families. When the list of people who needed food grew, they kept right on cooking, with the help of local farmers and suppliers who donated to the cause.
These are just a few of our Gorge stories from these last strange months. Some of them are in these pages, and I know there are many more stories out there of people helping people through these challenging, disorienting times. The resilience and generosity of our friends and neighbors is hopeful and inspiring. Who knows what will be happening a few months from now when we're working on our fall issue. Whatever it is, we will weather it, in this place, together. I wouldn't have it any other way. Have a safe and healthy summer.
—Janet Cook, Editor