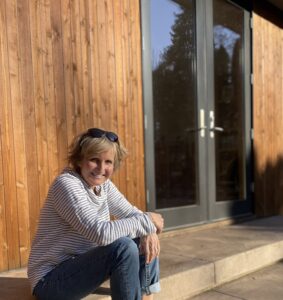 Spring 2021
This issue marks the beginning of our ninth year publishing The Gorge Magazine. We feel fortunate for our longevity, especially given the fraught circumstances of this past year. Thanks go to our loyal advertisers who have stuck with us even as their own businesses endured so many hardships brought on by the pandemic. And of course to our readers, thank you for your continual support.
As this issue has come together, I've been thinking back to our launch in 2012. For months before our inaugural edition that spring, one of our founding members, Micki Chapman, worked tirelessly as our first advertising director to sell businesses on a then-unknown publication. She was literally tasked with selling an idea — not an easy mission. Her connections from years in the Gorge working in both ad sales and as a talented graphic designer — along with widespread respect for Micki in the community — helped her persuade advertisers to sign on without knowing what the whole thing would look like, or if they would like it and want to be part of it.
Many of those advertisers are still with us today. Unfortunately, we lost Micki in December after her long battle with pancreatic cancer. She retired from the magazine in 2017 but remained a stalwart presence and continued to give us invaluable advice and moral support. We dedicate this issue to Micki, without whom this magazine would not be the same — or maybe even be at all.
Our spring issue also marks a year since the beginning of the coronavirus pandemic. We take a look back at some of the stories from these last challenging months by revisiting a few of the images that went with them (page 34.) Other stories in this issue include our cover piece on the Sunshine Mill Winery in The Dalles, whose owners persevered through the year by coming up with innovative ways to sell their wine (page 20.) We take a look at the short-lived opening of Elowah Falls Trail this winter — and the ever-changing nature of, well, nature in the Gorge (page 40). We go inside the kitchen of Icebox Bakery chef Lindsay Gott to learn how she makes her delicious goodies (page 16.) And we make a cheery visit to Heather's Flower Farm, where more than 250 varieties of flowers and foliage grow on a half-acre in the Hood River Valley (page 44.)
And there's more in here. We hope you enjoy it. Have a safe and healthy spring.
—Janet Cook, Editor